Price

RM850.00

Brand
HN Hamper
Availability
23
Shipping Fee
Quantity
Description
Highlight
Dear Customers, due to the overwhelming response and days left to Hari Raya, you may still place your order but the parcels can only be shipped out after 26 April 2023 onwards.

Also, some items will be replaced without prior notice with a similarly priced item, as some items are running low in stock. Therefore, the design may differ from the original website picture. The value will be maintained or higher without extra cost.

Thank You for your understanding and Happy Holidays.
Celebrate Hari Raya Aidilfitri in style with a premium hamper gift box! Featuring a beautiful blue and green packaging box design, this hamper is filled with an array of delicious snacks, chocolates, and biscuits that are sure to delight your taste buds. With convenient shipping from Klang Valley, Selangor, this hamper is the perfect way to send your warmest wishes to loved ones throughout Malaysia. And with available shipping to the whole country, it's never been easier to share the joy of the season with everyone you know!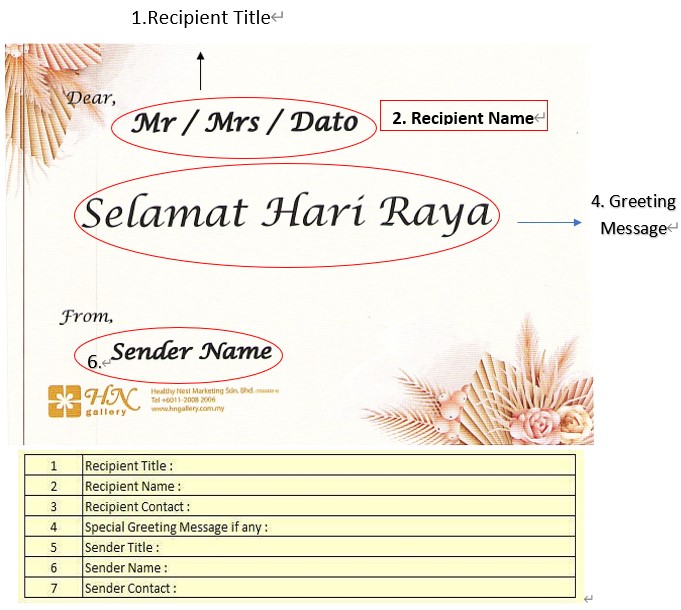 In the event of non availability, we reserve the right to substitute the product with another product of similar value without giving prior notice to the customer.
Photos are only for illustration purposes.
Reviews (0)
view all
back
What's in the box
Hari Raya Giftbox H21
Product Contents:
1. Gurun Emas - Habbatus Ajwah (300g)x1
2. TWG 15 Cotton Teabags (15 x 2.5g)x1
3. Premium Roast To Perfection Coffee Series Ethiopian Sidamo (250g)x1
4. Marks & Spencer Belgian Hot Chocolate Flakes (240g)x1
5. Godiva 72% Dark Chocolate Carre Gift Box 16 pcs (80g)x1
6. Hershey's Kisses Creamy Milk Chocolate with Almonds (36g)x1
7. Beryl's Selamat Hari Raya Aidilfitri Assorted Almond Chocolate (160g)x1
8. Loacker Classic Minis Wafer (45g)x2
9. Nature Valley Crunchy Granola Bars (2 x 42g)x1
10. Marks & Spencer All Butter Puff Pastry Glazed With Caramelised Cinnamon Sugar (100g)x1
11. Marks & Spencer Light Textured Puff Pastry With Mature Cheddar Cheese (100g)x1
12. Peanut Candy (125g)x1
13. Coffee Drip Set Resin Plastic (1set)x1
14. Gift Box XXL (39x31x15cm)x1
15. Packaging & Decoratives